SEO Company Philippines: Everything You Need to Know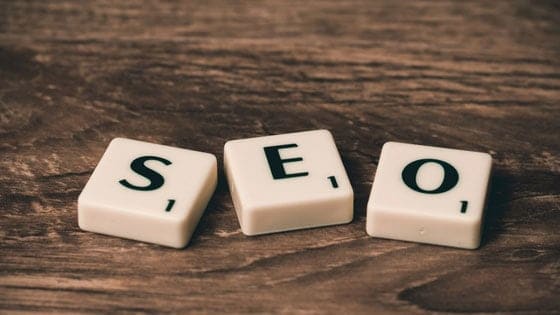 working with a Search Engine Optimization (SEO) company in the Philippines may be something that you have heard of as being advantageous for your business. SEO is now a standard practice for many businesses in industries across our developing country.
Did you know that SEO is one of the most effective marketing channels for small and medium enterprises (SMEs) up to the big and top corporations? Why? Because you are targeting users who are currently in need of your products or services, or those who are simply looking for more information via search engines particularly Google.
Also, we gathered some statistics that might convince you to give SEO a try:
The process of optimizing a page for search engine standards takes the expertise of a company that has been working in this industry for many years. By working with an SEO firm, you can make sure that your website can have the maximum possible impact for your bottom line sales.
Digital marketing companies in the Philippines particularly focused on SEO, however, are growing in number and it may be more difficult to find an agency that you can trust. Here is a little more information about SEO companies in the Philippines and what you can expect in working with them:
An SEO company is a group of individuals who generally consider themselves to be internet marketers and web experts as well. As a team of individuals, they practice a service that's called search engine optimization or SEO for short. This can work at increasing the total number of visitors to your website by helping you obtain higher rankings on the major search engines results.
It's estimated that the first page of search engine results generally receives around 72% of the traffic for a specific keyword (Advanced Web Ranking). Working to capture some of these top search engine results for your business could help you to maximize the efficiency of your website, get more conversions for your business and even increase your sales or bottom line.
By getting a higher ranking on the search engine results pages (SERPs), you will improve your online presence. With the help of an SEO company, you can maintain your website's digital visibility and exposure.
Search engine algorithms are constantly changing. Hence, your competition will keep up with these updates as well or they can simply hire an SEO agency to do the work of jockeying for position in the top of the SERPs. It is one of the reasons why SEO firms usually charge a retainer fee or a monthly fee as they will provide consistent service and not just a one-and-done job.
Having someone on hand to provide that kind of service to help your website rank makes sure that you can maintain or improve your rankings over time. There's no assurance that the results will stay consistent in the SERPs but you will be able to sleep soundly at night when you are sure that someone is monitoring your rankings.
An SEO company can perform a wide range of digital marketing services to help you rank your website in the search engine results pages. SEO companies in the Philippines can provide technical and white hat SEO to help your page load faster, optimization tasks to make your page compatible with all the latest devices (particularly mobile), content assistance to help your pages or blog posts rank up in with optimized writing and full technical website audits to find areas where you can improve. SEOs provide client's website with solutions that will help your website rank well and capture target audience via online website traffic.
Most of the SEO service providers in the Philippines will offer these as part of their SEO packages. Usually, the bundled package consists of different SEO tasks including website audit, keyword research, on-page optimization, link building and content creation. As no one can guarantee rankings (as per Google), it will still provide you with peace of mind as a website owner knowing you are in good hands. Businesses today have allotted a fair portion of their marketing budget specifically to inbound marketing or SEO. By investing in one of their SEO packages, you are sure to be able to stay one step ahead of your competitors.
What to look for when hiring an SEO company in the Philippines?
If you are looking to hire an SEO in the Philippines, it's a good idea to consider finding someone who is willing to listen to you and show results based on your goals and requirements. The purpose of SEO isn't just to rank your website on the 1st page but to gain high-quality visitors that eventually will increase your sales or revenues.
Initially, an SEO professional will ask for your goals or requirements. By doing so, the SEO specialist will be able to start their keyword research process. These keywords will be analyzed as to the number of search volume it generates per month, does it have buying intent, etc. Some of the common goals of potential clients are to increase their revenue, maximize users who will sign up for free trial, brand recognition or even sometimes improve their online reputation.
Having a basic idea in mind for your marketing strategy and for the reason why you require SEO in the first place are always fantastic ideas especially at the start of the campaign. You can look to achieve other goals later when working with an SEO company in the Philippines, but in the early stages you are going to want to accomplish a specific goal.
Check their Results or Case Studies
It is a given to check if the company is ranking for its main keywords, but you might also want to ask if they can provide sample of the actual results they have achieved with their clients. The best companies that provide SEO services consistently manage to maintain their rankings at the top of the search engine results page as well as of their customers.
Seeing some of the work that they've done with other businesses or even asking industry leaders about the SEO company that they work with, can make or break your decision. Learning more about their process on how they work gives you a better idea on who to engage with to get results for your business.
Communication Style / Brand Message
Often, SEO companies' recurring work will fall under content creation and link building. If their brand message and communication style is different from you, it may not be the best move going forward. You may not be able to see eye to eye when it comes to the process of optimization. There are some clients who will demand for the moon, SEO firms should be able to educate their potential customers for the realistic timeline to avoid disappointment and confusion in the end. Issues like this should be addressed in the beginning to avoid short-term breakdowns and eventually preventing moving separate ways.
During our first couple of years, most of our clients were small and medium enterprises (SMEs). Since we are also a startup company, our style and brand message fits with the owners of the SMEs. Our business interactions flowed a lot more smoothly. Finding a company that will match your own brand, style or culture will help. This will avoid a head on clash in the future.
Examine the Contract
Most SEO agencies in the Philippines can work on a contract structure that goes month-to-month rather than a one-off service package. Look for a company that will deliver extensive value for their monthly services. Think of it as if you are hiring an in-house employee that will exclusively handle the SEO strategy side of your business. There are some companies that will require you to pay in advance while some provide flexible payment terms up to the end of the month or after sending the monthly comprehensive reporting. Just be patient initially as the effects of SEO may take some months before you can see tangible improvements.
Check their Experience
SEO professionals who have worked and survived through years of several algorithm updates will likely be more adaptable over some of the other competitors in the market. SEO is an extremely competitive industry. Someone with experience can use the best strategies available in SEO to make sure that your website is reaping the benefits of this marketing service. Ask about their experience and how they have adapted to the ever-changing algorithms in the past.
How to choose an SEO company that is right for your business?
There are several different places where you can find a company that is right for your business. If you are trying to narrow down one of the best SEO companies in the Philippines, you are likely going to use one of these methods moving forward:
Ask Another Company
If you can find another company in a similar industry near the top of search engine results, this can be helpful. You can ask who is working on their SEO services or potentially even find the link to the services from their website.
Ask for Referral from Friends or Family
If you have a friend or family member that works on a website and they have employed SEO services in the past, it could be a good idea to find out more about their experience with the company. Getting a first-hand account of working with an SEO company is one of the best ways that you can see how effective they are to work with.
Google It
Doing a quick search for SEO companies in the Philippines can often yield results from plentiful sources. Finding a company that has a corporate culture that also corresponds with your own can make sure that the communication between your company is much easier. Find a company near the top of the search engine results pages as it shows they really can showcase their skills for their own website. Check some online reviews for that SEO provider and to see more on the types of services that they can offer through their website.
Check Local Listings
If you are in the Philippines and you want to find an SEO provider that you could meet within your area, you might want to check some local online listings or even go to the phone book. Marketing companies that offer SEO services can also be found in local listings and this can be an alternative way that you can find a company that is in your area for an in-person, one-on-one discussion with an SEO consultant.
Why Hire an SEO company in the Philippines?
Hiring an SEO company in the Philippines can be an excellent way that you can improve your website's traffic numbers and sales. There are several reasons that you should consider hiring an SEO company to manage your site:
One of the World's Largest English Speaking Nations
English is one of the official languages for instruction and communication in the Philippines. Hence, Filipinos are very much familiar and knowledgeable with the English language.
95% Literacy Rate
In the Philippines, the ability to read & write is important. If you outsource your SEO to Filipino companies, you are in good hands.
Cost-Cutting
Some businesses decide to cut down on costs. As a result, they look to outsource the same tasks to offshore companies. Who wouldn't want to get the same results and deliverables at reduced price?
Focus on Core Business
By delegating this technical stuff to experts, you will be able to focus more on your core business. When you can concentrate on your business itself, you will likely get more clients.
Help You Stay on Top
If you want to make sure that you can have a successful marketing campaign it is important to find an SEO company that can help you achieve a top ranking and then help you maintain that ranking too.
Save Time
Working with an SEO company will help you save time. Learning SEO can often be a difficult and time-consuming process. With time quite a commodity in the business world, it may not be feasible for you to invest the amount of time that it will require for you to learn SEO. Rather than having to pay an employee to do SEO work and training full-time, you can make sure that an SEO expert is handling the job.
Generate Leads
As the top search engine spot for most keywords generally receives 95% of the traffic for that search, an SEO professional can help you capture more traffic and accomplish goals with your website. For a small investment, you can make sure that you can see a huge boost in leads and conversion rates for your page. The results with SEO can be extremely performance-driven and with quality work from an SEO expert you can see a massive return on your investment (ROI).
Keep Up with the Competition
More than 80% of companies worldwide have used some type of SEO service so that they can maximize their results in their industry and on search engines. Keeping up with the competition often requires an investment and this can mean providing work that will improve web presence to put your company on the right path.
List of the Best SEO Companies in the Philippines
As mentioned above, the Philippines is home to very capable individuals. Also, Filipinos are known to be highly skilled especially when it comes to computer, active on social media, etc.
When it comes to the number of Internet users in the Philippines, we have almost half (50.77 million Internet users) of our total population (102 million) who uses the Internet in 2017 (Statista). Hence, it is one of the top destinations when it comes to Business Process Outsourcing (BPO) which includes digital marketing services particularly search engine optimization (SEO).
For the past several years, startups, whether in tech or non-tech, have grown especially in Asia. Tech in Asia reported the Philippines have set a bold target of 500+ startups by the year 2020. In addition, the SEO industry in the Philippines is flourishing and it is still rising at a solid rate.
Many business owners from small-and-medium enterprises as well as large corporations are beginning to be aware and appreciate the value of SEO especially in the aggressive and competitive market online.
If you have decided to outsource your work here in the Philippines and you have no clue as to what the first step is, we've taken the liberty to list some of the best SEO companies in the country (in no particular order) with publicly available monthly rates.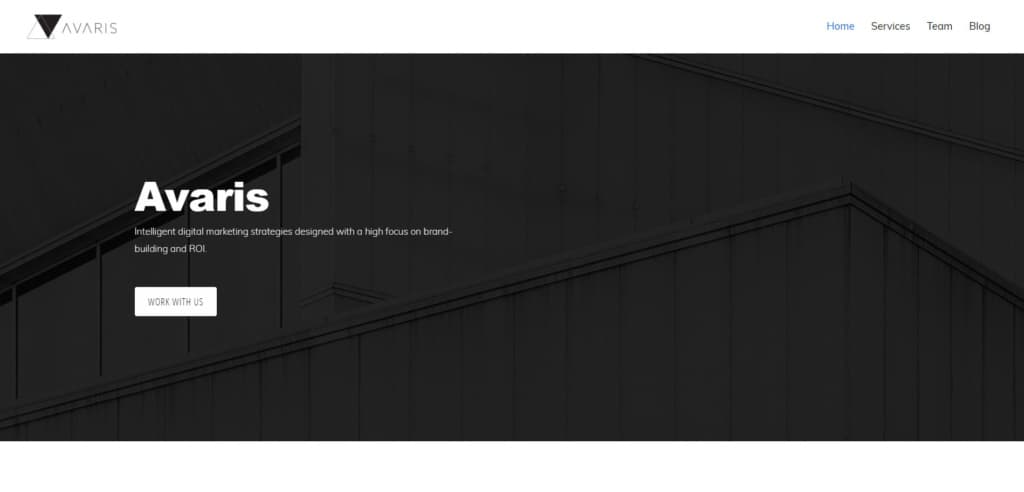 Services: Inbound Marketing, Link Building, Content Marketing and Technical SEO
Monthly Rates: $2,000+
Address: The Solana Suites, 47 East, 47 Esteban Abada St., Loyola Heights, Quezon City, Philippines 1108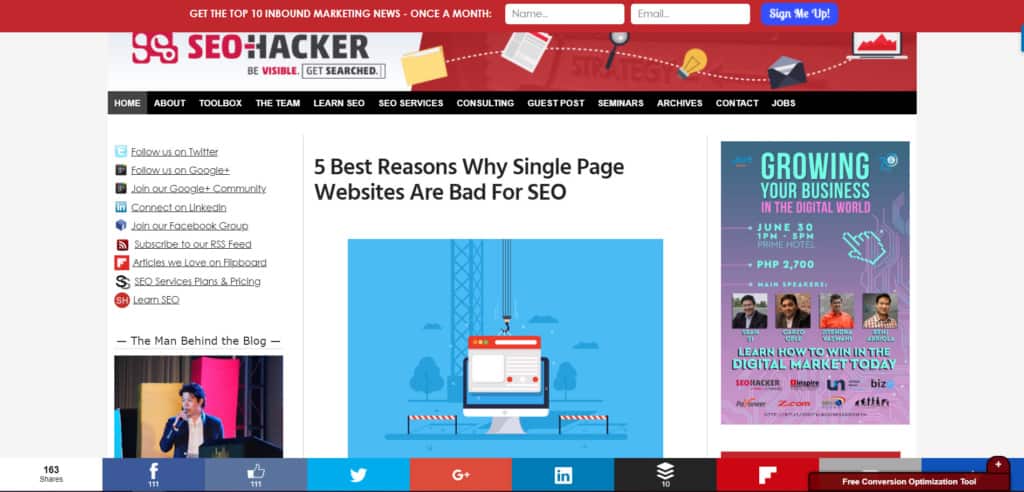 Services: SEO, Conversion Rate Optimization, Blogging, Social Media Marketing, Online Reputation Management, Mobile Marketing, Email Marketing, and Web Development.
Monthly Rates: $1,500+
Address: 184 Adelita Chioco, BF Homes, Paranaque, Metro Manila, Philippines 1720
Phone: +632 847 4658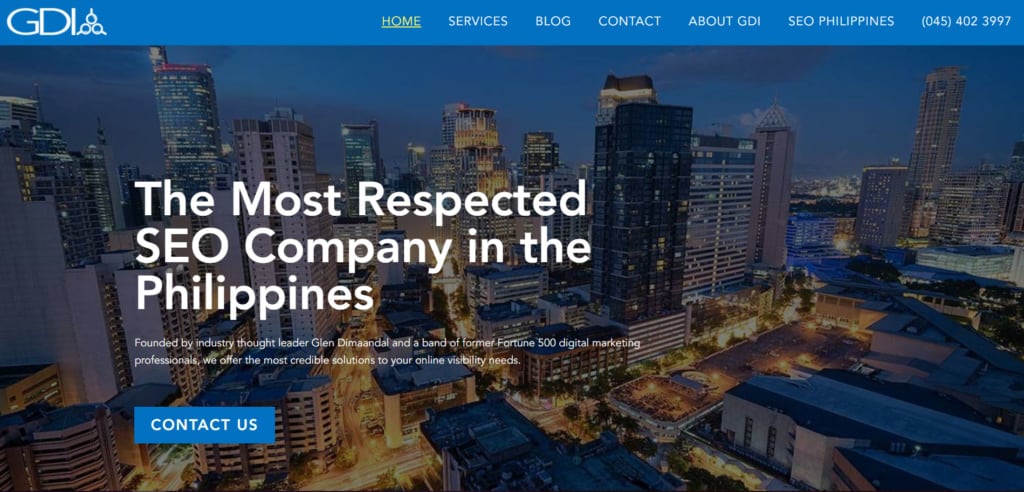 Services: Link Building, White Label SEO, Content Marketing, Copywriting, Digital Marketing, PPC
Monthly Rates: $1,500+
Address: 2nd Floor, Kingspire Business Center, McArthur Highway, San Isidro, San Fernando, Pampanga 2000
Phone: +63 (045) 402 3997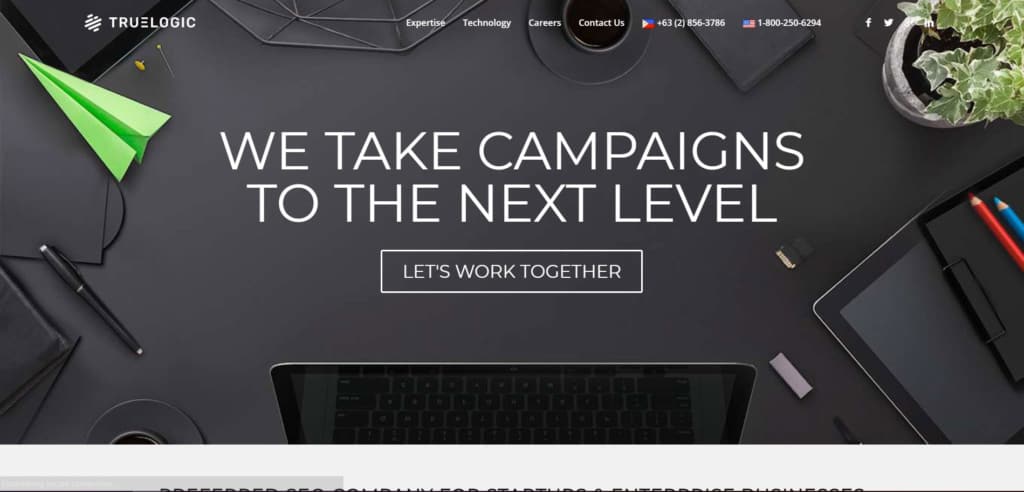 Services: SEO, Web Design & Development, PPC Management, Facebook Marketing, Content Marketing, Reputation Management.
Monthly Rates: $1,000+
Address: Jaka Building, 6780 Ayala Ave, Legazpi Village, Makati City, Metro Manila, Philippines, 1226
Phone: +63 2 856 3786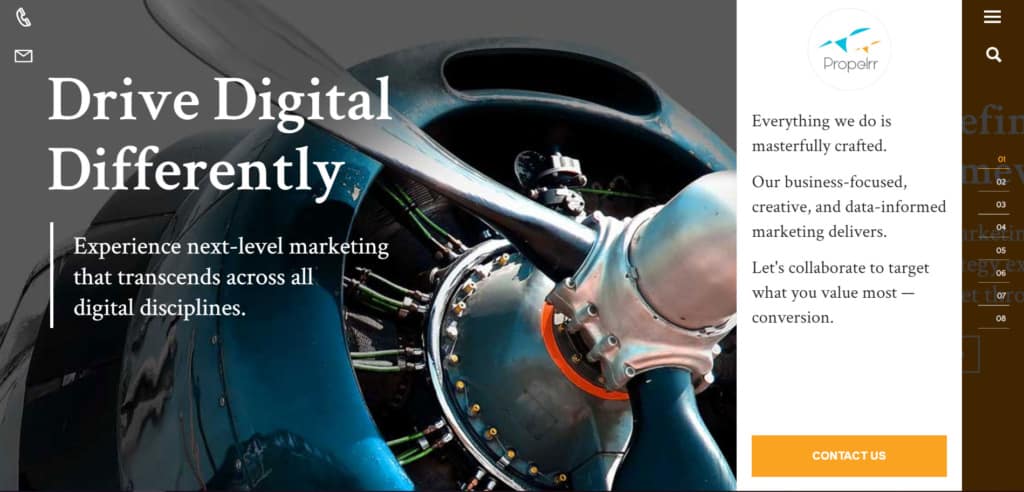 Services: SEO, Social Media Marketing, Pay Per Click, Content Marketing, Analytics, Conversion Rate Optimization, UX Design, Mobile App Development and Web Design, Mobile Marketing, Email Marketing, Creatives
Monthly Rates: $500+
Address: 3F DMCI Homes Corporate Center, 1321 Apolinario St., Bangkal, Makati City, Philippines 1233
Phone: +632 978 0883
Services: SEO, Web Design, Pay Per Click Management, Social Media Marketing, Email Marketing, Content Marketing
Monthly Rates: $500+
Address: 5 Kalayaan St. Napocor Village, Tandang Sora, Quezon City, Philippines 1107
Phone: +(632) 788 1686
The choice of hiring an SEO company is ultimately up to you. If you need help with your online visibility, you will have success when your website is one of the top results. A team of SEO experts can implement actions on your website (and outside) to help you win the SEO race with your competitors. You will have a competitive edge on your industry if you are up to date with SEO.
If you are running a website for your business, you cannot afford to go without professional SEO services. Learn more about our SEO company in the Philippines as well as our SEO packages in the Philippines. Contact us today for your SEO needs!