SEO Expert Philippines: Everything You Need to Know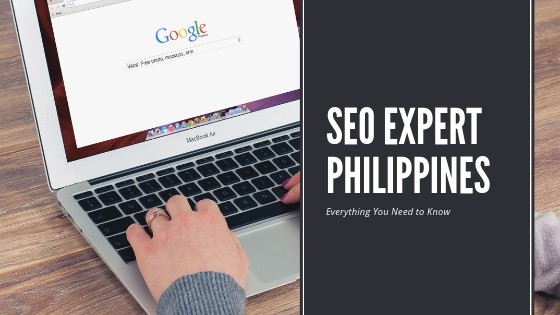 You may have heard of the idea of SEO before but never known quite what to think of the term. SEO is an acronym that stands for search engine optimization. The goal of this digital marketing channel is to boost the search engine ranking of a website so that it will appear on the top of the search engine results. By achieving a higher search engine ranking on Google, it's possible for a website to get more traffic and this can often lead to higher sales, ad revenue and improve your bottom line.
Many businesses and website owners do not handle the full-time management of their search engine optimization full time. The issue with SEO is that it often requires ongoing management and consistent research into search engine guidelines. By working with an SEO expert, it becomes much easier to manage campaigns for a website and to make sure that everything is being done according to the latest algorithm updates.
SEO can involve actions from audit, keyword research, competition analysis, to content creation, to on-page speed improvements and optimization, off-page optimization or link building and more. By working with an SEO expert, you can often have more success with improving a website and the total amount of traffic that it receives. Becoming a properly trained expert and then managing the needs of a website often requires years of experience, training and then hours of ongoing hands-on work. This is where it can often be beneficial to find an SEO expert.
What is an SEO expert and what do they do?
An SEO expert, sometimes called SEO specialist or SEO consultant, is an individual responsible for analyzing current search engine trends, reviewing websites and monitoring and building incoming links for any website. They also perform on-site audits that will eventually improve pages for higher ranking positions.
An SEO consultant has become a position that is extremely in demand from the perspective of any website owner. Any SEO specialist also requires a much larger skill set today including assistance with social media, studying competition, discovering content quality scoring as well as ongoing search engine algorithm updates that are required to properly rank pages.
The basic goal of any SEO expert is to cover a daily array of tasks within marketing to make sure that a website consistently performs well. These professionals will manage interrelated concepts within any website and make sure that a webpage can continue to climb search engine rankings. SEO experts can also help to improve conversion rates and build lasting results with all types of content.
SEO experts are often tasked as the ongoing auditors of the website to make sure that results will last for a long time. This can help to make sure that a webpage can consistently perform well and keep improving the total amount of traffic that it has on board.
What should an SEO expert know?
If you are looking for an SEO expert, it remains important that they have a specific skill set that can help your website to improve. Finding the right SEO professional could mean the difference between your page being ranked within the top 10 search engine results or falling through obscurity several pages into search engine results.
Here are some of the top skills that any SEO expert should have:
Years of Experience:
A person that has been in the marketing industry for many years can often adapt to change well. Having many years of experience in the industry can help a person to adapt to various changes in SEO and marketing. They have been working to stay on top of trends for years and the years that they have put into the industry can often lead to better insight and improvements for your page.
Ability to make changes from different CMS platforms:
Modern SEO professionals should be able to adjust on different Content Management System (CMS) platforms. Not all your clients will be using the same CMS like WordPress. Hence, it will be an advantage if you are familiar or experienced with various CMS platforms.
Can Formulate Unique SEO Strategies:
SEO is something that takes real strategy. Understanding marketing at a deep level and knowing how to develop SEO that can generate improvements for marketing a product, website or service can help a page succeed. Long term experience in strategy can help with making quick short-term decisions and overcoming other practises that can lead to improvements with any page. Being able to investigate the big picture can help improve your search engine rankings and help you to focus on a goal.
Good Communication Skills:
A big part of SEO is also offering content. Someone with years of communication skills can clearly communicate on a website, within content and more. An SEO consultant needs to be able to communicate properly in consultation as well as with the website materials that they create for your page.
Passionate for Continuous Learning:
Someone with a passion for marketing and a dedication to ongoing learning can maintain all current search engine standards and make sure that as the algorithm updates continue to change in the future, they can be ready to tackle all the latest trends. Someone with a keen eye for research will also make sure that they can adapt and overcome any road blocks as well as stick closely onto what the competition is doing in your market.
More than what they know:
When you are ultimately selecting an SEO professional, you need to be very careful to choose someone for more than what they know. SEO consultants are often individuals who are responsible working with your company over months or even years to ensure your success. By finding an SEO professional that works well within your company, you can make sure that they will exemplify your corporate culture and mesh well with your team.
The process of finding an SEO expert that exemplifies all these skills and fits well within your company may seem like an impossible task. There are individuals working in SEO that can be found throughout the world. These experts can often help your company to thrive if you are willing to ask the right questions and verify professionals first.
Where and how to find an SEO expert in the Philippines?
The process of finding an SEO expert in the Philippines is not always an easy task. There are thousands of professionals working in SEO across the country. Sourcing SEO experts can often be a time-consuming process but by using the right resources, it is possible that you could end up with an expert that will be the best asset to your company and your website.
Some of the most popular places to find SEO experts in the Philippines include:
Search Engines:
SEO professionals and agencies that appear on the first page of search engine results can often be a great resource. If these individuals can build successful pages for themselves, it's likely that their clients could also see benefits by working with that SEO agency.
Social Media:
Linkedin has become a very popular place that you can find professionals in the field of SEO. By connecting with a series of professionals in marketing and SEO, you can often be very well prepared for the process of hiring someone new for your marketing department. Many people on networks like these can often deliver articles and recommendations for larger groups of individuals. This can often be one of the best ways that you can understand more about the skills that a person has to offer and what they could bring to your site. Checking into social sites or even some of the connections that you might have over social sites can be a great start.
Ask Peers for Referrals:
If you have teams in your industry or individuals that are also running their own website in a different industry, you might want to consider asking them more about the SEO professionals that they use or any previous agency experience that they have. A great review on an agency from a peer can often be all that it takes to find someone that is going to work well with you and with verified results.
Online Review Sites:
If you don't know many other people that are working in your industry or running their own websites, you may want to consider the idea of checking some online review sites. Checking some listings for favorable online reviews with SEO professionals/ agencies can often be a good start to finding the agencies that are providing excellent customer service. As customer service can be a big aspect of SEO and marketing, working with a company that provides favorable experiences can often lead to big improvements in your marketing campaign.
No matter where you end up finding a local SEO agency or an SEO professional, you can have vast benefits from finding a local professional that you can have an ongoing business relationship with. A marketing expert in the Philippines can have an overwhelming impact with your site and this can often lead to improvements with profitability, visitors and more. An SEO expert truly has become a requirement for many professional websites.
Why hire an SEO expert in the Philippines?
An SEO expert in the Philippines can deliver many advantages for your website and your business. And there are several reasons why they have become a required professional for so many sites. If you are still on the fence about hiring an SEO expert in the Philippines, here are some of the top reasons why it is so important:
Philippines is an English-Speaking Nation
In the Philippines, English is considered as the second language and it used in communication and instructions. Filipinos are very much knowledgeable and familiar with English.
High Literacy Rate
The ability to read and write is important in the Philippines. With a 95% literacy rate, your business is in good hands when you outsource to Filipino SEO experts.
Cost-Cutting
Some firms decide to reduce their costs. Hence, they often look to outsource some of the specialized tasks like SEO to other companies. If they can find an SEO provider that will enable them to get the same results at a lower cost, it's a win-win situation.
Focus on Core Business
When you designate technical stuff to SEO experts, this will give you more time to focus on growing your business. This will likely enable you to focus on getting more clients.
Helps You Maintain Your Top Rankings
Find an SEO expert that will help you have a successful marketing campaign. Then, once you achieve the top rankings for your desired keywords, they will be able to help you maintain your position as well.
Save Time
Working with an SEO expert will allow you to save time. If you decide to learn SEO on your own, it can be quite difficult, and you will find it time-consuming. As they say in the cutthroat business industry, time is gold and it may not be feasible to invest the amount of time if you want to become an expert yourself. For your consideration, the current crop of SEO experts already has plenty of years of experience.
Generate Leads
Did you know that the top search engine result usually generates 95% of the traffic for that search or keyword? An SEO expert will assist you in getting more leads. For a monthly retainer, you can get a huge boost in traffic.
Keep Up with the Competition
4 out of 5 companies in the world have used or hired an SEO service provider to utilize their search engine presence. With an SEO expert, you'll be able to keep up with the competition.
Up to date with Standards and Algorithm Updates
Executing some of the best techniques that are available for achieving results can be important. SEO experts have an ongoing and proven knowledge of the latest techniques available in search engine standards. As search engine algorithms are consistently changing, the methods that marketers are using also need to be modified directly.
Your competition is using these experts
With so many websites online in a competitive niche is that are working to capture the same traffic, having a marketing expert that's available to execute SEO strategies and keep you in line with the competition can be important. SEO can be a process that is especially competitive and working with someone who is well trained can give you an edge.
It is a full-time job
If you are going to be performing optimization on your page, monitoring results, maintaining current standards and monitoring your competition, you may quickly realize that SEO can be considered a full-time job. As any business or website owner, you need to have an appropriate amount of time to dedicate to your business away from marketing and SEO. Hiring an SEO expert in the Philippines can be very important to maintaining business operations.
It can be crucial to success
To generate sales and visitors for your page, you need to focus on search engine standards. The top search engine results for any keyword will receive 33% of total search engine traffic. With the total amount of search engine traffic falling as you move down results, it's easy to see a pattern for the success of your page. Search engine results can also improve conversion rates. Top search engine placement ensures better credibility for your website and this generally leads to more sales and goals accomplished on your website.
List of the Best SEO Experts in the Philippines
As discussed above, the Philippines is a haven of very skilled individuals. In addition, Filipinos are very capable especially when it comes to gadgets, technology, social media, etc.
According to Statista, in 2017, the number of Internet users in the Philippines is almost half of its population (50.77 million out of 102 million). That's why our country is one of the most popular destinations if you want to outsource your business processes like digital marketing, particularly Search Engine Optimization (SEO).
Based on Tech in Asia, they reported that the Philippines target to have more than 500+ startups by 2020. Also, the SEO industry in the Philippines is thriving and growing at a stable rate.
Businesses, whether small-and-medium enterprises (SMEs) or big corporations, are starting to take notice and appreciate the benefits of SEO especially in the online world where the competition is aggressive.
If you have decided to outsource SEO work in our country, we have listed some of the top SEO experts in the Philippines with publicly available monthly retainer fees below:
Jason Acidre of Avaris
Services: SEO, Outreach, Content
Monthly Rates: $1,000+
Address: The Solana Suites, 47 East, 47 Esteban Abada St., Loyola Heights, Quezon City, Philippines 1108
Glen Dimaandal of GDI
Services: Link Building, SEO, Content Marketing, Copywriting, PPC, Web Design
Monthly Rates: $1,500+
Address: 2nd Floor, Kingspire Business Center, McArthur Highway, San Isidro, San Fernando, Pampanga 2000
Sean Si of SEO Hacker
Services: SEO, Conversion Rate Optimization, Blogging, Social Media Marketing, Online Reputation Management, Mobile Marketing, Email Marketing, and Web Development.
Monthly Rates: $1,500+
Address: 184 Adelita Chioco, BF Homes, Paranaque, Metro Manila, Philippines 1720
Bernard San Juan III of TrueLogic
Services: SEO, Web Design & Development, PPC Management, Facebook Marketing, Content Marketing, Reputation Management.
Monthly Rates: $1,000+
Address: Jaka Building, 6780 Ayala Ave, Legazpi Village, Makati City, Metro Manila, Philippines, 1226
Gary Viray of Propelrr
Services: SEO, Social Media Marketing, Pay Per Click, Content Marketing, Analytics, Conversion Rate Optimization, UX Design, Mobile App Development and Web Design, Mobile Marketing, Email Marketing, Creatives
Monthly Rates: $500+
Address: 3F DMCI Homes Corporate Center, 1321 Apolinario St., Bangkal, Makati City, Philippines 1233
Patrick Garde of ExaWeb (shameless plug)
Services: SEO, Web Design, Pay Per Click Management, Social Media Marketing, Email Marketing, Content Marketing
Monthly Rates: $1,000+
Address: 5 Kalayaan St. Napocor Village, Tandang Sora, Quezon City, Philippines 1107
The decision of hiring an SEO expert is eventually up to you. If you want your brand, product or service to gain online exposure, it will be easier if your website is on the top of the search engine results. SEO experts will help you implement suggested or recommended actions on your website or outside of your website. This will make sure you have an edge on your competition especially if you are up to date search engine guidelines and algorithm updates.
If you have a website for your local or online business, it will be a disadvantage if you do not have a professional SEO service provider. Learn more about our SEO expert in the Philippines including our SEO packages in the Philippines. Message us now for your SEO requirements!