Fix Long Page Titles – Google Search Console Message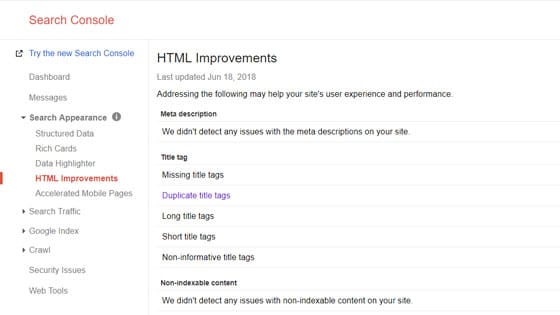 For years, webmasters have been developing content with longer and more specific names. Longer page titles might not be a good thing that it was once suggested. While it always helps to give people more information about the topic before they click, length does matter.
It has become a topic of conversation across a considerable section of the search industry. Should you really try to keep things so lengthy? Or should you look to write a more concise title?
According to Twitter user Casey Markee, it's important that you pay close attention to the length of page titles. Casey noticed a large collection of e-mails from Google' Search Console Team, with all of them aimed at 'fix long page titles' kind of messages. See screenshot below: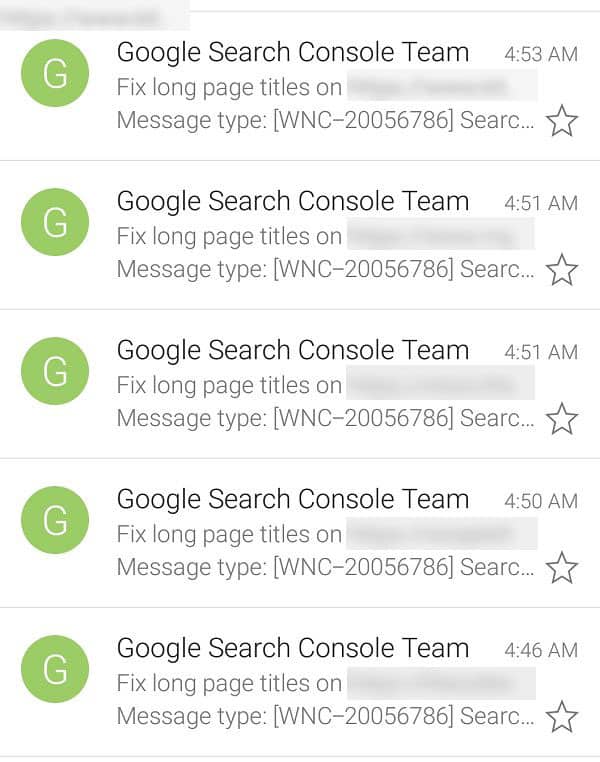 The story is built around the fact that Google wants people to be more specific with search titles. Even though Google recently made page snippets longer, they now seem to contradict that with these messages.
If you have ever been sent this kind of message, it might be worth acting on it. Disregarding direct request from Google usually only has one outcome, and it's not pretty good.
So, if you have longer page titles, it might be a good time to consider shortening it a bit. While it might not be the most important on-site change you could make, it will help make sure you will not get the message from Google Search Console regarding your long page titles.
Source: Search Engine Roundtable